La Rencontre Humaine est mon plus beau Voyage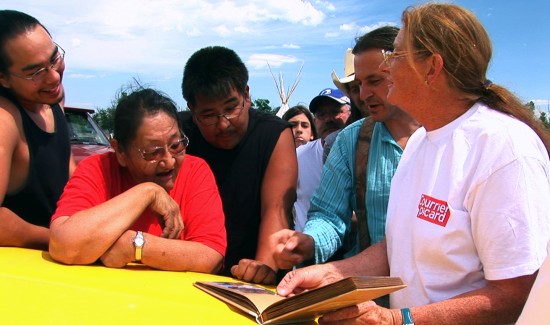 DES INDIENS COMME NOUS  (INDIANS LIKE US)
INDIANS LIKE US
Synopsis: A group of French Indian hobbyists follow their dream to go and meet « real » Native Americans in the American Midwest.
Documentary, 52′ – 2011 – broadcasters PBS , Planet+, France3

Director-cinematographer: Sylvie V. Jacquemin
Editor: Sylvie Demaine
Producer: Sylvie Gautier (Camera Lucida)
Co-production:  Vosges Television
AVAILABLE FOR SCREENINGS AND DISCUSSIONS +  DVD ON SALE, PLZ CONTACT US: sylviej@mac.com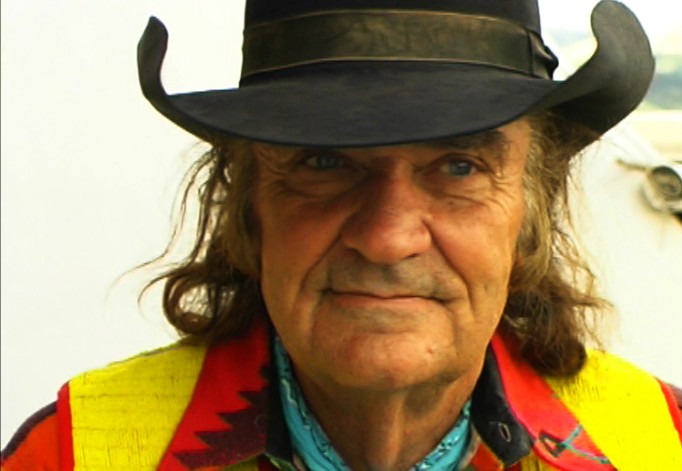 UN BLANC AU COEUR ROUGE (RED APPLE INSIDE OUT)
RED APPLE INSIDE OUT
Excerpt of the documentary RED APPLE INSIDE OUT, filmed in 98 on the powwow circuit of North America with LaVan Martineau and his family. LaVan  spent most of his life deciphering the Indian petroglyphs , with the help of his Paiute daughters, who are now in charge of his legacy.
Director-cinematographer: Sylvie V. Jacquemin
Editors: Sylvie Demaine & Sylvie V. Jacquemin
Co-Producers: Sylvie Jacquemin EI, La Fourmi, Envision
This film is the first of a trilogy: how to save a disapearing culture,  by and with 3 generations of an atypical Paiute family.
Second film project is: A PAIUTE WOMAN (with Shanan Martineau-Anderson), 3rd film will be with her son Leander Anderson.
More infos on Lavan: (www.lavanmartineau.com)
More Excerpts: The Power of the Drum (7′)
https://vimeo.com/148347766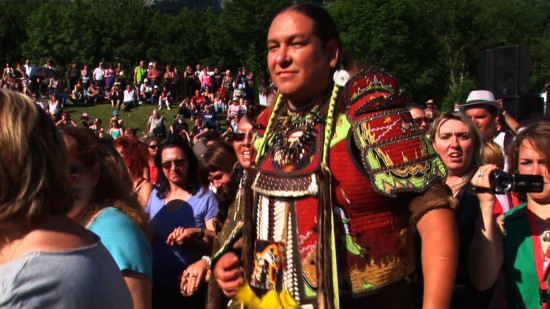 A POWWOW IN FRANCE
A POWWOW IN FRANCE
Native Americans from various tribes of North America are invited to the city of Ornans, in France, by franco-swiss association 4-Winds, to re-create an authentic POWWOW.
Short Doc (15′) broadcast on Air France
Director-cinematographer-editor: Sylvie V. Jacquemin
MORE: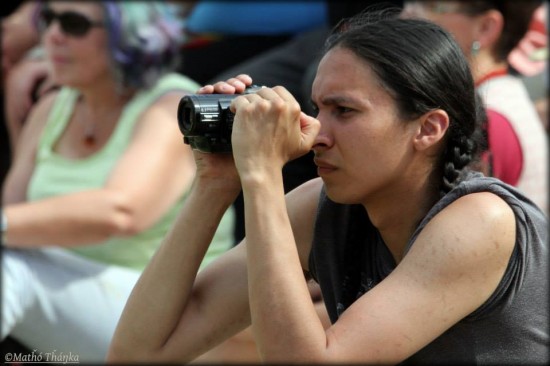 Following my encounter with the young Canadian budding  filmmaker Damon John Little , I created an association to help young Aboriginal filmmakers :
» Plumes et regards » is an association whose purpose is writing , directing, production, promotion and distribution of solidarity documentaries (films and multimedia works ) on issues of Native American and indigenous peoples fighting for their existence : cultural preservation , language , and identity , environmental protection, land management , sustainable development, etc. It supports young Native American authors, artists and creators by the development of partnership projects ( crossed viewpoints , inter-cultural projects ) , offering a home to young writers , artists and creators in residence and skills transfer .
More info on www.plumesetregards.org
OR PLEASE CONTACT US at contact@plumesetregards.org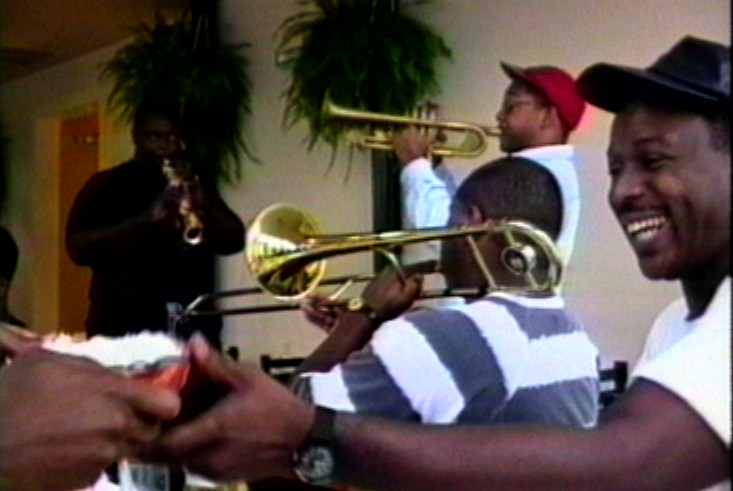 PLAYING THROUGH THE CHANGES
PLAYING THROUGH THE CHANGES
Docu-portrait of American trumpeter Wynton Marsalis filmed over the year 1991 in Europe and USA.
Director-cinematographer-editor: Sylvie V. Jacquemin
Co-author & co-editor: Stuart Ellis
Producers: Mark Kalbfeld, Jim Shea (Planet Inc. LA)
PHARMACIE  LHOPITALLIER
PHARMACIE LHOPITALLIER
A short portrait of Pharmacie LHOPITALLIER, closing after 4 generations practice.
One of the collection of shorts  LA BOUTIQUE, broadcast on Qatar TV (10 episods in Bruxelles + 10 episods in Paris)
Director: Sylvie V. Jacquemin
Producer: Mohamad Saffiedine/GreenApple
Cinematography: Emmanuel Hiriart
OTHER portraits:
Boulangerie Poilâne

Pierre Heckmann, sculpteur d'ivoire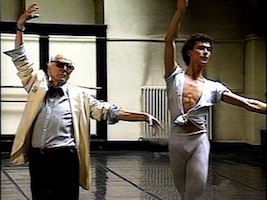 THE DANCE MASTERS OF THE OPERA
The Dance Masters of the Opera (Documentary 52' - FRANCE)
Documentaire avec les maitres de danse et étoiles Serge Perretti, Georges Bon, Paulette Dynalix ,Yvette Chauviré (Extrait)
Diffusion sur Paris-Première TV câble (1996-98)
Avec les danseurs étoiles Yvette Chauviré, Serge Perretti,
Auteure: Claire Sombert
Réalisation, Images et montage: S. V.  Jacquemin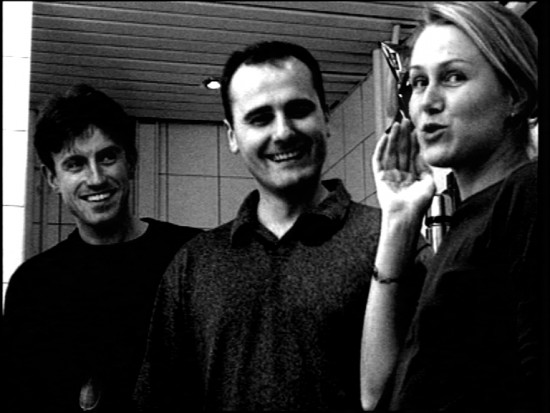 MARMITON
The famous cooking team MARMITON at its debuts with their winning website marmiton.org.
Director-cinematographer: Sylvie V. Jacquemin
Co-director-producer: Jérôme Sisteron
This was in a collection of 10 winners of the Net D'or websites competition.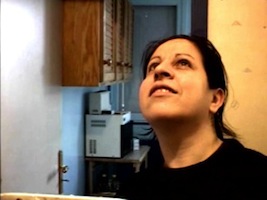 SUN IN THE WALLS (Short Doc for Procter&Gamble Foundation - FRANCE)
The mother of an autist child is being helped to repair her apartment by volunteers of a French Association.
Produced for the P&G foundation « Du Soleil Dans les Murs » (Sun in the Walls).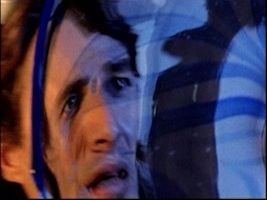 THE FACE OF QUALITY (Corporate film for group SITA) - Intro
Intro excerpt of a 10′ film about the necessity to improve QUALITY in all stages of production within SITA enterprise.
Directed by S. V. Jacquemin / Edited by C. Cahour / Produced by (A. Chonavey)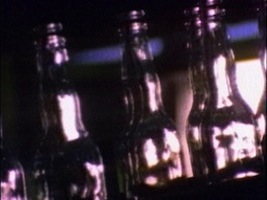 RECYCLE (PSA-USA)
PSA
(Public Service Announcement ) for  Glass Recycling.
Los Angeles Public Televisions
Produced, Directed, Filmed & Edited by S. V. Jacquemin
Music by Steve Roach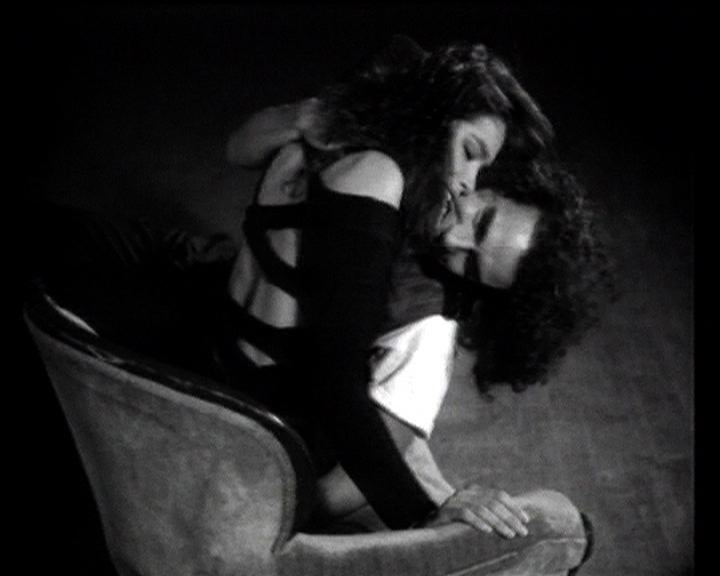 LOVE & WATER (PSA- USA)
Test spot, for encouraging preservation of water in LA.
Internet broadcasting.
Co-directed with Graham Haber-photographer, Filmed & Edited by Sylvie V. Jacquemin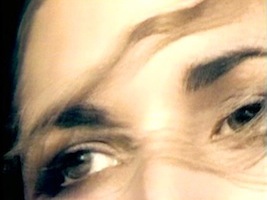 CONDOM (Prevention campaign against STD-USA)
Broadcast on Local Public Television of Los Angeles (1986)
Directed, Filmed & Edited by S. V. Jacquemin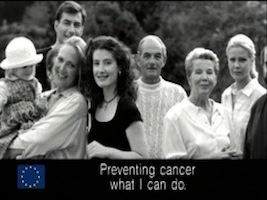 EUROKANCER (Prevention against Cancer, Campaign for EUROPE-1995)
This PSA played for a year in 14 countries in their respective language, in a wide prevention effort to fight cancer.
Agency: Euros RSCG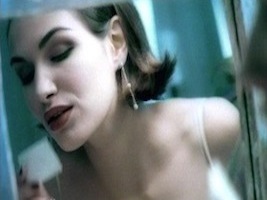 DIOR (Commercial-China/France)
Featuring model-singer Héléna Noguerra
Photography: G.Stérin
Production La Fourmi-France (J.Bakra-J.F. Villemin)-1998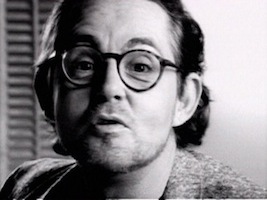 TOYOTA (Commercial-USA)
Directed, Filmed & Edited by S. V. Jacquemin
Produced by ENVISION (A.Rothlein)-Miami, Florida, USA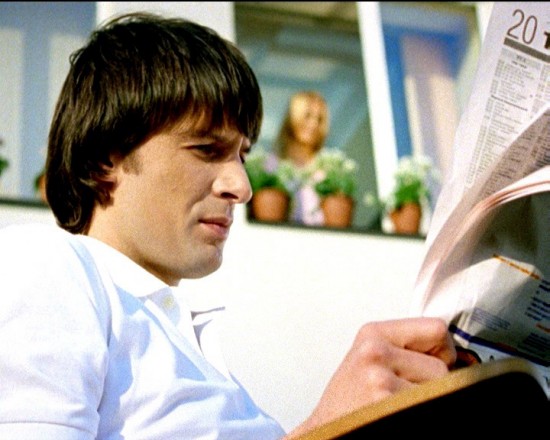 ARIEL - FOOTBALL (Commercial for Saatchi & Saatchi-UKRAINIA)
featuring famous ukrainian football goal-keeper Oleksandr Shovkovskiy
produced by Packshotboys Films-Kiev
HITACHI - THE INVADERS (Commercial for RSCG - FRANCE)
Filmed in LA (1991)
Featuring Roy Thinnes alia David Vincent
Prize « Stratégies » 2001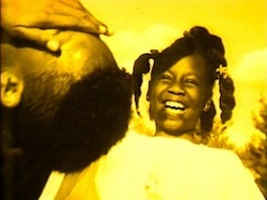 BOURBON STREET PARADE (Music video for Wynton Marsalis-USA)
Music video for Wynton Marsalis, American trumpeter
Broadcast on MTV (USA)  &  M6 (France) – 1990
Directed, Edited and additional Super 8 by Sylvie V. Jacquemin
Cinematography: Marco Mazzei
Produced by Planet Inc. (Jim Shea & Mark Kalbfeld)-USA
for Sony Music-USA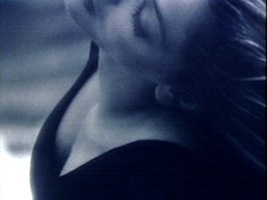 INVERNESS (Music video for Suzanne Ciani-USA)
Music video created for pioneer American electronic music composer Suzanne Ciani including a Californian contact-dance group, (1989)
Filmed in San Luis Obispo & Los Angeles (CA-USA)
Produced, Filmed & Edited by Sylvie V. Jacquemin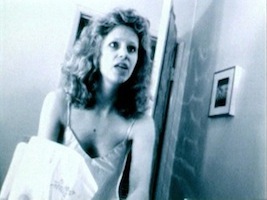 THE AUDITION (Short Film-USA)
First Short film-a sound exercise (a monolog and a dialog in a closed setting) 4′:
synopsis: a young wannabe actress is getting ready and fantasizes about her first casting, when her agent comes to pick her up and desperately tries to coach her…
Featuring Donna Anderson, Brad Briggs, Dan Peacock
Produced, Directed, Filmed and Edited by Sylvie V. Jacquemin (1986)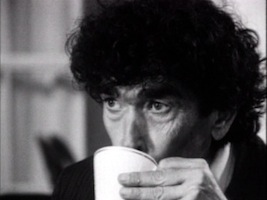 A Piece O' Cake (Short Film - USA)
A short story about feeling hungry,  waste, choices to make…inspired by a real personal experience.
Filmed in Caltech, Pasadena, CA-USA (1987)
THE SCREAM (Short Experimental Film-France)
A young  pregnant woman waits…
Directed, Filmed & Edited by Sylvie  V. Jacquemin